For the first time, the photographs of anti-apartheid photographers Benny Gool, Zubeida Vallie and Adil Bradlow are brought together in a group exhibition. From the early 1980s, these young photographers and friends were to be found with their cameras documenting apartheid South Africa, dodging security police, taking part in protests and being detained on several occasions. Their impressive collections show us now, some nineteen years after the first democratic elections in South Africa, a vivid narrative of violence, loss and injuries, the reverberations of which are subdued in the rhetoric of the post-apartheid landscape.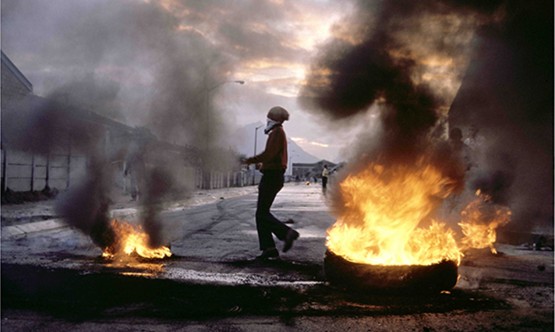 Adil Bradlow began working as a journalist in South Africa in the '80s as a photographer covering the anti-Apartheid struggle for the international news agency, The Associated Press. He has won the CNN African Journalist of the Year Award. Bradlow has an extensive photographic and film archive, having covered wars across Africa, Eastern Europe, South Asia and the Middle East. His most recent project was as director and associate producer of a new series for the National Geographic Channel, Battleground Afghanistan, airing in July 2013.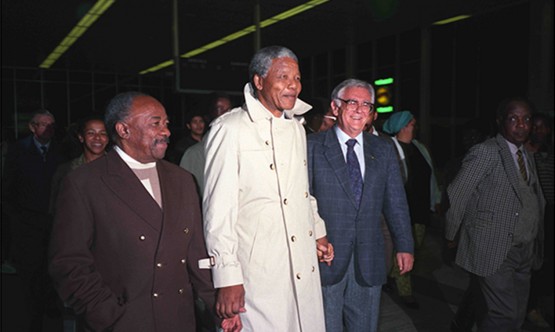 Benny Gool is an anti-apartheid activist whose archive contains thousands of photographs documenting the liberation struggle, freedom and democracy. His early photographs were published in the banned underground newspaper, Grassroots, and various international publications. He has documented Nelson Mandela for over three decades. Gool has received a number of national photography awards, including South African Press Photographer of the Year, and a Ruth First Award for Courageous Journalism.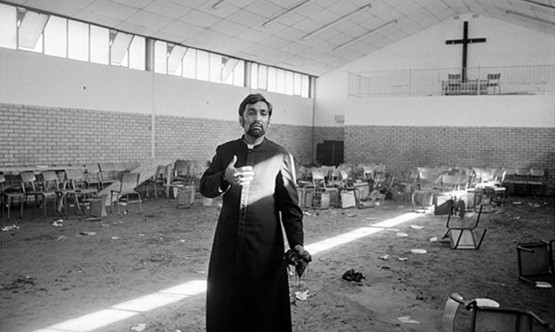 Zubeida Vallie started photographing in the '80s while studying photography at Peninsula Technikon. As a struggle photographer, her images were snapped up by local and international NGOs as well as international news agencies. Her extensive photographic collections indicate an awareness of the role that women played in the anti -apartheid struggle as well turning points in the political landscape. She is currently a lecturer at CPUT, in the faculty of Informatics and Design.